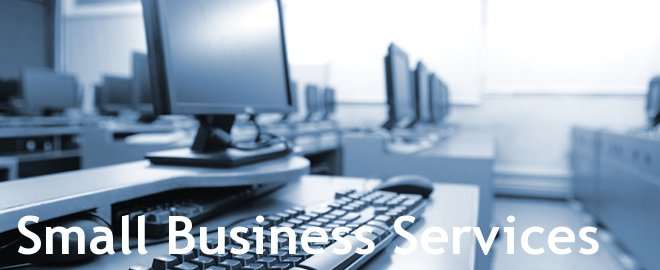 Do you own a business currently in Great Neck, NY and are in need of computer "IT" services? We are the IT support company to call for all your computer technical needs.  We offer a variety computer services and support.  We have an excellent and skilled staff to assist with many problems your business may be having.  Here are some of the services we offer to our customers.
Small Business Computer Services in Great Neck
Network Computer Wiring for offices and businesses (new or existing locations)
Computer & IT equipment moves and relocations
Phone wiring & VOIP Phone system service and installations
Security Camera System Installations and repairs
Wifi Installations, Wifi Systems, Wifi Repairs
Computer Network Installation and Repairs
Computer Repair, Server Repair, Network Repair, Printing Issues, File Sharing
Network security services, Firewall/Router/Server Installations and Maintenance
Remote & Phone Technical support for customers
Onsite computer support services for business and companies
Data Recovery, Data Backup solutions, and disaster recovery plans
Audio Systems, Surround sound speaker installations for offices
Great Neck Computer Services, Great Neck Network Cabling, Phone Services
Cat5 vs Cat6 Cabling: What are the Differences?
So What Do I Actually Need – Cat5E or Cat6 Cables?
But all of this ultimately demands the most important question of all – which one of these two cable types do you actually need, and why? The answer to that is a straightforward one, but not necessarily in the way you think. While Cat6 cables are clearly the "better" choice if you're only looking at technical specifications, the situation you're in isn't as cut and dried as that. There is no "one size fits all" approach to networking – there is only the right fit for what you, specifically, are trying to accomplish?
So what ARE you trying to accomplish, anyway? If you're a residential user, Cat5E is going to be more than capable of meeting just about any need that you would have. In fact, the speeds supported by this type of cable are likely faster than what your residential Internet connection can provide anyway – at least for the next few years. When the time does come to upgrade it won't necessarily be difficult or even expensive to do so, which means that for the time being Cat5E is going to be just fine.
If you're a commercial user that has a high demand for not just fast Internet speeds but fast internal speeds, on the other hand, you're talking about a different story altogether. If you do a lot of video and audio editing or processing on networked machines, for example, or if you depend heavily on your ability to quickly transfer files from one computer to another (as you would with applications like AutoCAD), for example, Cat 6 cables with high Gigabit networking are absolutely the way to go. Not only will they help better service your needs as they exist today, but you'll essentially be taking the step to future proof yourself against the ways in which your needs will change over the next few years, too