Mineola Network Cabling, Cat 5, 6 Wiring, Mineola structured-cabling
Techsonduty provides cabling services in Mineola, NY for  Commercial, industrial, medical office, building or structures. Techsonduty is available to service small to enterprise businesses and give our full attention to any project.  Our staff is certified in order to provide the highest level of assurance that all of our  design and installation services are compliant with stringent and regulatory industry standards.
Network Cable Services include:
Structure Cabling Design and Installation
Fiber Optic Cabling
Data Network Cabling
Cat 5, 5E, Cat 6
Ethernet Cabling
Project Mangement
Aerial or Burial Runs
Coax Cabling
Voip Cabling
WLAN Network Installation
Wireless Cameras
Wiring Diagram
Wireless Access
What is a Cat 5 wiring diagram?

What Are the Differences Between Cat5 and Cat5e Cables?

Cat5 or Cat5e Cable

Cat5 cable is broken into two separate categories: Cat5 and Cat5E cables. Cat5 has become obsolete in recent years, due to its limitations compared to Cat5E and Cat6 cables. Although the Cat5 cable can handle up to 10/100 Mbps at a 100MHz bandwidth (which was once considered quite efficient), the newer versions of Cat cables are significantly faster.

Cat5E cable (which stands for "Cat5 Enhanced") became the standard cable about 15 years ago and offers significantly improved performance over the old Cat5 cable, including up to 10 times faster speeds and a significantly greater ability to traverse distances without being impacted by crosstalk.

Cat6 Cable

Cat6 cables have been around for only a few years less than Cat5E cables. However, they have primarily been used as the backbone to networks, instead of being run to workstations themselves. The reason for this (beyond cost) is the fact that, while Cat6 cables can handle up to 10 Gigabits of data, that bandwidth is limited to 164 feet — anything beyond that will rapidly decay to only 1 Gigabit (the same as Cat5E).

Cat6A is the newest iteration and utilizes an exceptionally thick plastic casing that helps further reduce crosstalk. The biggest distinguishing difference between Cat6 and Cat6A cables is that Cat6A can maintain 10 Gigabit speeds for the full 328 feet of Ethernet cable.

Ultimately, those who want to have the most "future proofed" cable will want to go with Cat6A. However, for most resident and commercial purposes, Cat5E and Cat6 cables should be more than sufficient.
At Techsonduty, we can quickly deploy Wireless Access Points to serve as secure data and voice transmission throughout a network for large campuses, multi-level buildings or warehouses. We deliver over 20 years of experience in wireless design and installation, ensuring that your wireless system suits all of your needs now, and is easily upgraded as needed with future technology.
Techsonduty supports Bellmore, NY and all surrounding towns.
Call one of our experts today for your free estimate!
Why do  I need a patch panel in Mineola?
When patch panels are part of a LAN, they can connect computers to other computers and to outside lines. Those lines, in turn, allow LANs to connect to wide area networks or to the Internet. To arrange circuits using apatch panel, you simply plug and unplug the appropriate patch cords.
Are you looking for a wiring service company to work on your next project?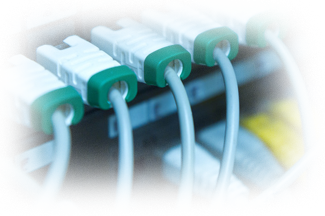 At Techsonduty, we understand that collaborating with an experienced and reliable wiring contractor is Paramount to the long-term success, and viability of your company's technology project. Your business can rest assured, knowing that Techsonduty will take the time and effort required to understand the full scope of your wiring project and ensure that our wiring services exceed your expectations. When your company works with Techsonduty, you're working with a team of experienced wiring professionals, who can help ensure that your technology project is done right the first time.
Choosing the right wiring contractor, whether it's for one location or  multi-location roll out, is an incredibly important decision. It requires a detailed understanding of the wiring project scope and the ability to manage the on-site personnel, to completion. We have managed and installed a multitude of advanced wiring projects, all while meeting the client deadline and budget. We've managed and installed complicated wiring infrastructures for clients across the country and feel uniquely qualified to handle your wiring contractor needs, as well. In addition to providing a superior level of service, we'll ensure your project is in accordance with all local building codes, as well as technology requirements for your equipment.
Mineola Structured Cable
With the advanced technologies being used by today's businesses, it's important to consider the structured cable infrastructure of your company. Because nearly all businesses are dependent on the success and reliability of their computer systems and cabling, they may overlook a structured cable plan. This is a mistake because your cabling infrastructure is critical to your long-term success. It is imperative to investigate if your structured cable plan can meet your needs, now, as well as when technology evolves. This requires an experienced structured cable partner.
Often, as new offices are being constructed and networked together, it makes good sense to bring in a technology networking expert. A well-designed structured cable solution can ensure that you can meet your LAN needs, as well as continue across a wide area network.
With any structured cable plan, if you don't have a real understanding of your actual linear distance, within your office space, a simple do-it-yourself cable installation may not meet your needs. That means wasted time and money for your company. Working with the experts at Techsonduty, you can rest assured that your business will have a comprehensive structured cable plan, based upon our in-depth understanding of your technology project, as well as your current and future computing needs.
Mineola Low Voltage Cabling
Low Voltage cabling is a necessary requirement with any technology deployment, where cabling is required. If you're looking to deploy a local area network but don't have the infrastructure to handle it, we can help your company with low voltage cabling, to ensure you're getting the most reliable solution for your business.